Fresh. Quality. Selection.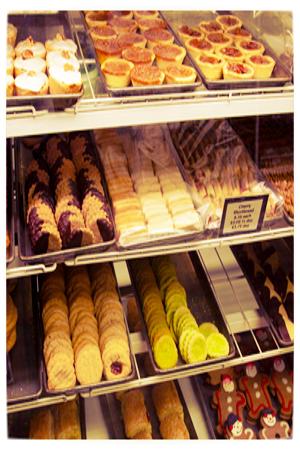 For generations, we at the West End Bakery have been baking quality products with quality ingredients. We are a traditional bakery, which means everything that you find on our shelves has been baked from scratch. We pride ourselves on making everything look, taste and smell familiar and comforting, just like home!
Our wide selection of products offers a taste to satisfy any craving. From our sweet treats to our savory dishes, we have everything you'd need for a main course, dessert and everything in between.
We boast a selection of breads and buns in a variety of styles, all baked fresh every morning, as well as scones, muffins and danishes -- they're perfect to pair with a coffee or tea, either at home or in our cafe!
If you don't feel like cooking tonight, drop in and pick up one of our meat pies or quiches, available in small, medium or family sizes!
And who can walk out of our bakery without getting one of our delicious desserts? Whether it's a cookie or a tart for yourself, or a cake or a pie to share with friends or family, we have something for everyone.